Our very own taxi driver and tour guide John Consterdine features in the Spring 2017 edition of Manchester Metropolitan University's IMPACT magazine – the Innovation edition.
The feature goes in-depth about how John's career came to light, and how he's grown his successful business over 5 years.
"By combining and refreshing the idea of guided tours and taxi services, John Consterdine has successfully built a new brand – Manchester Taxi Tours. With many years of taxi driving experience he qualified as a tour guide in 2009," the article reads.
Read more of the article below: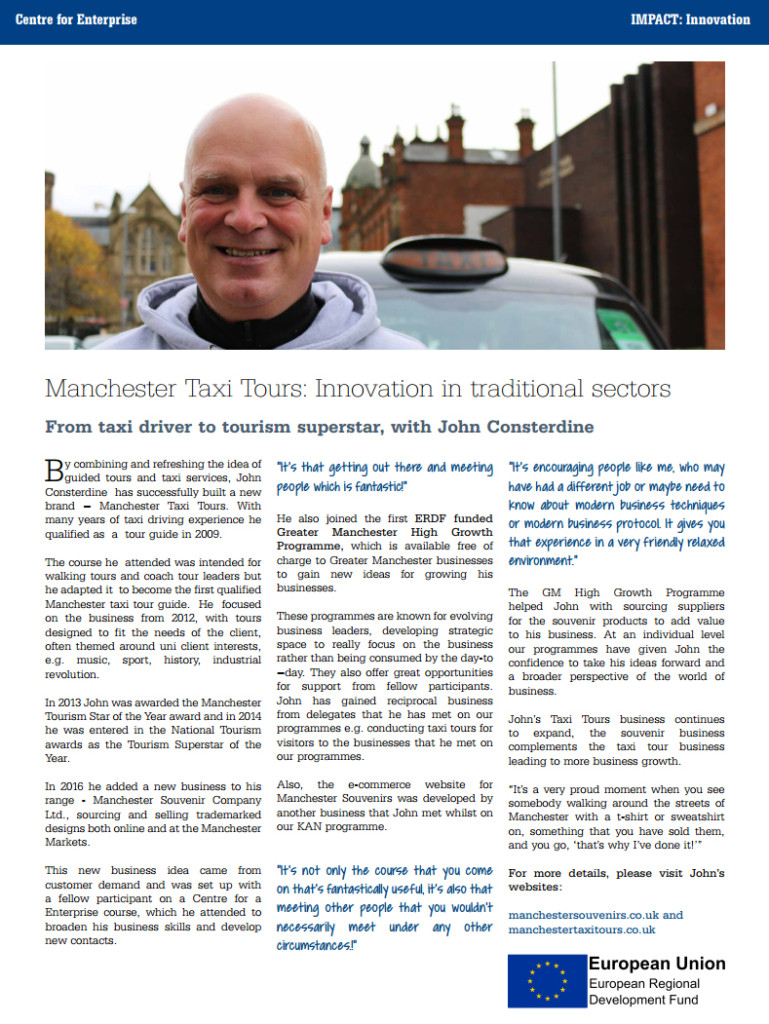 Comments