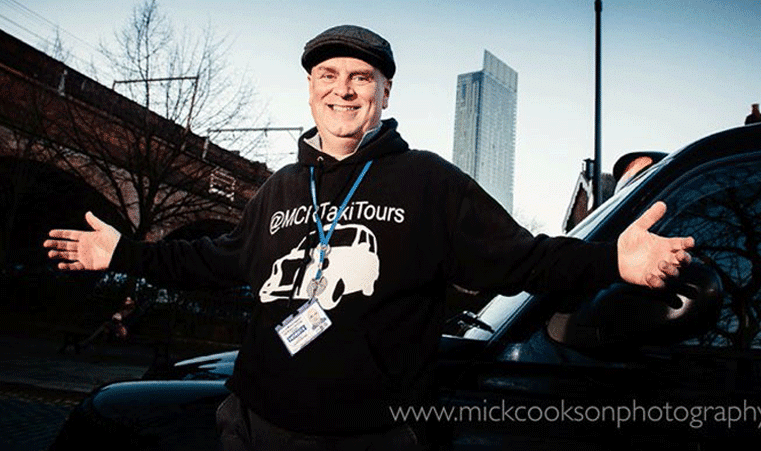 Meet John Consterdine
Take a unique tour around Manchester with John Consterdine, the city's ONLY Green Badge Tour Guide and Taxi Driver. With extensive knowledge and training, Manchester Taxi Tours offer bespoke and specialized tours of Manchester and the surrounding region, so that you can maximise your time and energy, whether you are on holiday or business.
The Green Badge is a professional qualification in all aspects of tourist guiding this combined with John's extensive taxi experience provides this totally unique service.